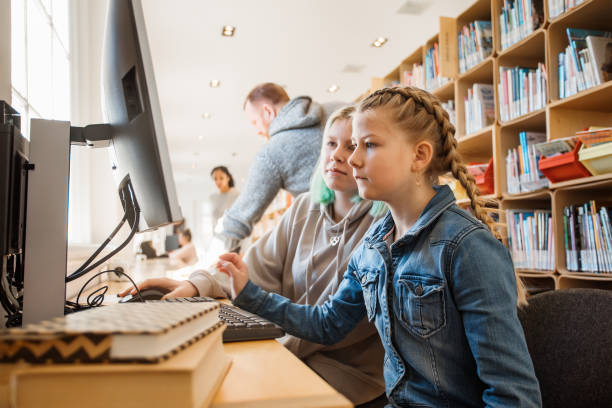 A thorough education, dedicated learning, and a positive mindset in the thorough education help students gain their best study. That was one of the reasons why Global Sevilla appear at the complete academic levels starting from kindergarten to high school class. The international school in Jakarta understands that a thorough education is needed, and delivers it with the following option.
Kindergarten School Level
At the youngest age of 1.5 years old, Global Sevilla provides a kindergarten school till the age of 5-6 years old. At this level, the school affords 5 different classes based on the children's age. They are toddler, pre-nursery, nursery/preschool, kindergarten 1, and kindergarten 2. Each has dedicated learning to embrace the student's needs and abilities.
To fulfill its role as an international institution, Global Sevilla uses IEYC or the international early-year curriculum. It is a curriculum with a focus on children's development, emphasizing six areas of learning and development. It makes the classes come with fun play, more practical, and purposeful learning activities.
Primary School Level
At the primary school level or also known as Sekolah Dasar, Global Sevilla keeps its mind on providing the best learning with international standards. The international school in Jakarta provides two different curricula, Cambridge primary, and IPC or international primary curriculum. Both are meant to enforce the best of active inquiry-based learning in class.
Active inquiry-based learning is an approach where the school supports the students to be active in the classroom. The academic and the teacher facilitate their students to be active, develop reading habits, develop skills, and improve variation of skills during the study. It includes listening, speaking, reading, and writing.
Secondary School Level
Closing to the end of K-12 education, the students will have Project and Research-based learning. This is where the learner got a lot of exposure to doing the creative and innovative experiential process. The school provides a range of ideas and facilities to support learning, such as field trips, lab activities, research, self-study, and many more.
Being an international school in Jakarta, the school also has its range of support for every student at the secondary school level. Varying tests, such as A level and IGCSE examination results are given to ramp up students' capability. There is also a national curriculum to prepare for higher-level education.
Giving a thorough K-12 education is one of the benefits and reasons to pick Global Sevilla. Along with its education level, the school also provides a dedicated curriculum and learning to optimize the students learning. It makes the school a better teaching material for students, proposing the best result for both personal and interpersonal. That is why check out Global Sevilla for the best education.