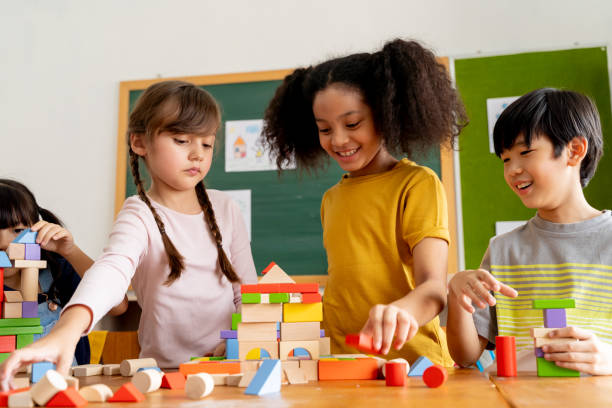 Global Sevilla Preschool Jakarta is known to use the International Early Years Curriculum (IEYC). This curriculum originated from preschools in the United Kingdom. However, what makes Global Sevilla choose this curriculum to teach their young students? Here is the elaboration on why Global Sevilla uses IEYC for their preschool curriculum.
5 Reasons why Global Sevilla uses IEYC
Get to know IEYC
This curriculum is developed by Fieldwork Education, an educational organization in the United Kingdom. IEYC's purpose is to create a curriculum centred on children's development from the age of 2 to 5+ years old. In 2016, this curriculum was first introduced in Indonesia and many international schools take it as their standard.
Emphasizes in Child-Focus Learning
International Early Years Curriculum emphasizes the child-focus learning method. This means that the curriculum prioritizes the children to enjoy and be happy which will result in effective and enjoyable learning. Through IEYC, Global Sevilla Preschool Jakarta approaches the students to be playful while learning therefore will greatly affect the children's drive to learn and develop.
Flexible Curriculum to Many Methods
Despite having different curriculums, Global Sevilla is required to follow the educational curriculum in Indonesia to adapt to the needs of students in Indonesia. However, IEYC does not hinder this because this curriculum allows teachers to easily adapt to any curriculums or methods. As long as it is focusing on child's learning and development, this curriculum is adaptable.
Four Learning Strands
The Four Learning Strands of IEYC is one of the cores of this curriculum. The activities for young children should be relevant and engaging according to these Learning Strands to meet individual children's needs. The Four Learning Strands are independence and interdependence, communicating, enquiring, and healthy living and physical wellbeing.
Make Use of Children's Curiosity
Through IEYC, preschool Jakarta makes maximum use of the curiosity of children. This curiosity will be used to create meaningful experiences through children's and teachers' collaboration. By using their curiosity, children will be much more interested in learning and the desire to learn will increase. It is also hoped that children will be more critical by continuing to have such curiosity.
Those are the 5 reasons why Global Sevilla uses the International Early Years Curriculum at their preschool level. As one of the international schools in Indonesia, Global Sevilla has viewed IEYC as one of the standard early year's education for young children. Through this curriculum, the child will become the main focus in the development of character and intelligence.